Tena and her trusty sous chef Allen serve a homemade 3-course breakfast at 9 am every morning during your stay. Allen is very particular about his coffee, so guests will also enjoy freshly ground Lancaster County Coffee Roasters' Signature Blend in the morning, starting around 730am. If hot tea is your preference, Tena has curated a selection of Bigelow and other teas, but keeps a secret stash of loose leaf teas if you just ask. Cold beverages are served as well; please request any "unusual" juices or alternative milks you may require and/or desire. We are happy to work with you on any allergies or dietary restrictions you may have.  We want all of our guests to have a delicious and filling breakfast. However, as a small, non-commercial kitchen, some cross-contamination may occur. Alternate dining times and to-go breakfasts can be accommodated given enough lead time and barring other schedule conflicts.
Yogurt parfait with blueberries, raspberries, and dried coconut flakes.
This is a good example of our first course.  We like to start with some kind of fruit.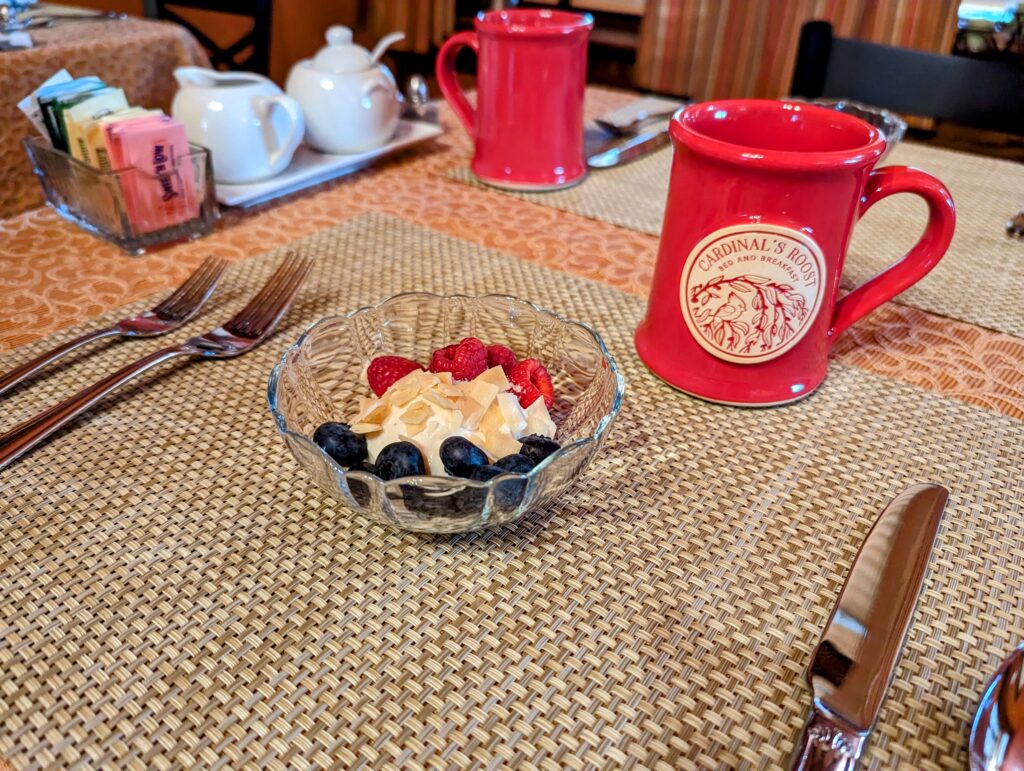 Razorback eggs.  An egg bake with sharp cheddar, cottage cheese, and some green chilis for a nice flavor and just a touch of heat.
Red potatoes roasted in sundried tomato and parmesan olive oil, salt and pepper, topped with some fresh grated parmesan.
Local turkey sausage finger links.
Greens tossed in blood orange olive oil and lemon white balsamic vinegar.
We like to serve a large, filling main course with several items.  This is a good example of what we serve on a day where we do a more savory breakfast.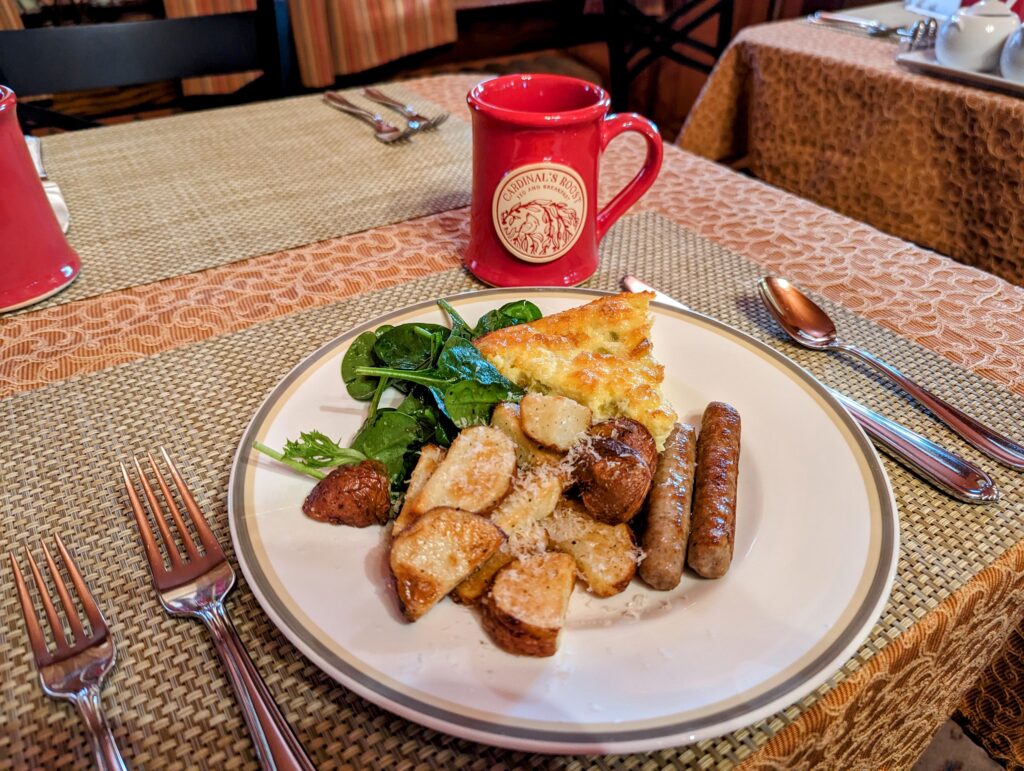 Chocolate mousse, topped with a little raspberry curd, a raspberry, garnished with a sprig of mint.
We like to end each breakfast with a nice dessert.  We will either try to keep it light enough that you'll have room for it, or we will make something that you can easily take with you to go.